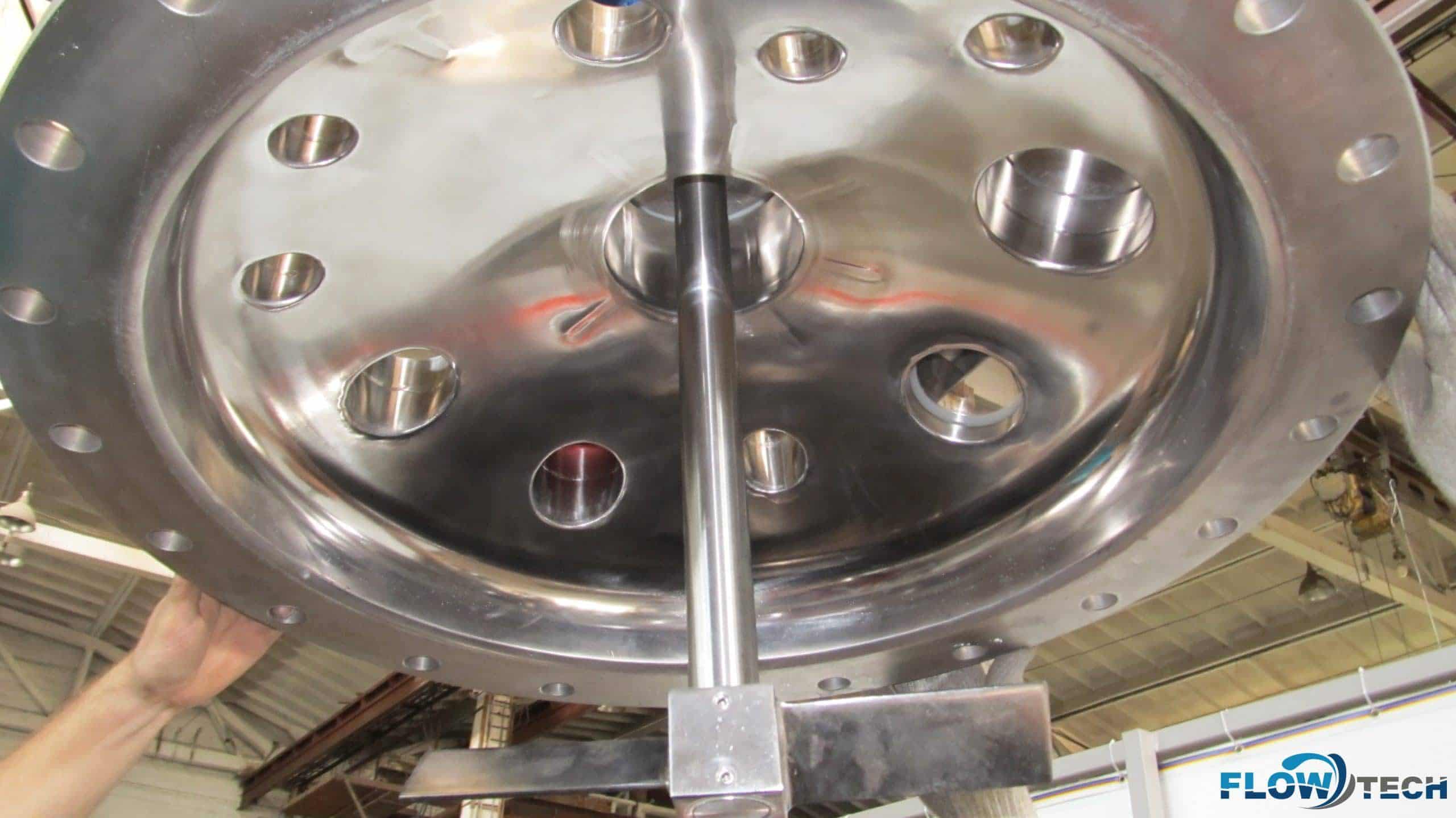 ---
The company Flowtech creates, implements and installs equipment for a variety of food and chemical industries. We have extensive experience in the design of new plants from scratch, as well as in the modernization of existing production facilities. Our staff of highly qualified specialists constantly improve their professional level and equipment that is used in the works of modern and efficient. On this page we present to your attention a laboratory reactors. All kinds of technological equipment which we offer to clients are distinguished by high quality and reliability.
Reactor with stirrer and the jacket — device and application
This unit is represented by a special vertical cylinder, which has welded or split bottom in the number of two pieces. Inside the device installed blade, turbine, screw or a mixing mechanism. The motor-reducer is used as a special drive in this type of apparatus. The firm "Flowtech" manufactures chemical equipment which is equipped with devices for stirring. Such devices help to conduct a number of various operations in a liquid medium, which, among other things, is represented by highly aggressive chemical solutions. The construction of the unit may include a special jacket, and the coil may play the role of the heater. Chemical reactors with mixer in our time have enjoyed quite a high popularity in the market and are in demand among different companies.
They are used in the following areas of industry:
chemical;
pharmaceutical;
petrochemical;
food and others.
Reactors for the chemical industry, as well as any other similar installations by "Flowtech" are manufactured only with the use of specialized equipment. And the process of manufacturing is carried out exceptionally by highly qualified certified specialists. Required in the production of high pressure reactors is quality control elements such as welds.
Buy a chemical reactor from Flowtech
Our company manufactures process equipment in the most different variations as accurately as possible to meet the wishes and needs of customers. Buy reactor from "Flowtech" is to equip its production efficient and reliable technological unit which accurately will enter in already available infrastructure. You can purchase the equipment at the most attractive prices.