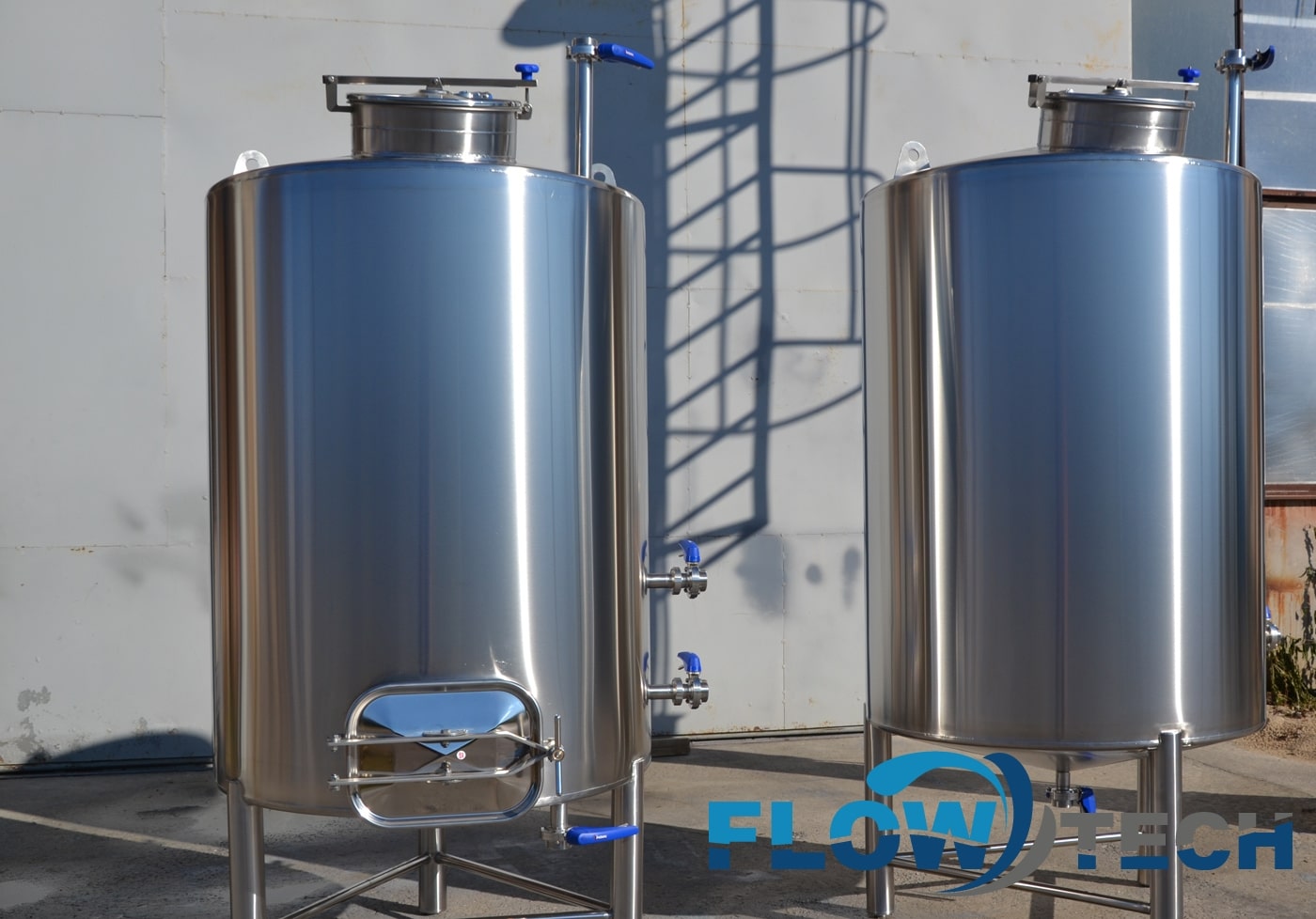 ---
The company Flowtech is experienced professionals, competent leadership and applying only the most modern and effective methods in the modernization of factories and construction of new production facilities from the scratch. The scope of our activities, in particular, includes the production of stainless steel tanks. "Flowtech" produces products for working with chemical liquids, as well as products such as vodka, wine, champagne, alcohol, drinks, mineral water, milk, oil and the like. We guarantee high-quality work in the shortest possible time.
The production of stainless steel tanks from Flowtech
At our enterprise vessels of the most different sizes are made. It can be as small 200-300-liter products, and the huge reservoirs reaching volume in 1000 tons. Small and medium-sized vessels are manufactured in the factory and then sent to the installation place by road or rail. Very large containers consist of parts which are brought to the customer, and from them the finished product is made. "Flowtech" owns all the necessary permits for the manufacture of vessels specialized in working with flammable liquids (champagne acratophore, etc.). Also we without problems make capacities working at high pressure, receivers for the compressed air, vessels for storage of alcohol and other.
We produce vessels of various designs. Walls can be at least 2 mm up to 16 mm. Production of "Flowtech" is presented as a simple storage tanks for liquids, and complex reactors consisting of agitators, cooling jacket, heat-insulating layer, sensors, sight glasses, etc. In the manufacture of stainless steel tanks we use modern foreign technological equipment like automatic machines for orbital welding, roll bending machines on the computer management, presses, guillotines, beading machines for the manufacture of bottoms, grinding equipment, welding machines, plasma and other things.
Booking of stainless steel tanks
Cooperating with Flowtech, You cooperate with professionals. We have a loyal policy towards our clients. We take into account all the nuances of the customer's production to supply its plant only with the most appropriate appliances. The client's opinion is very important to us and we listen to him in obligatory order.