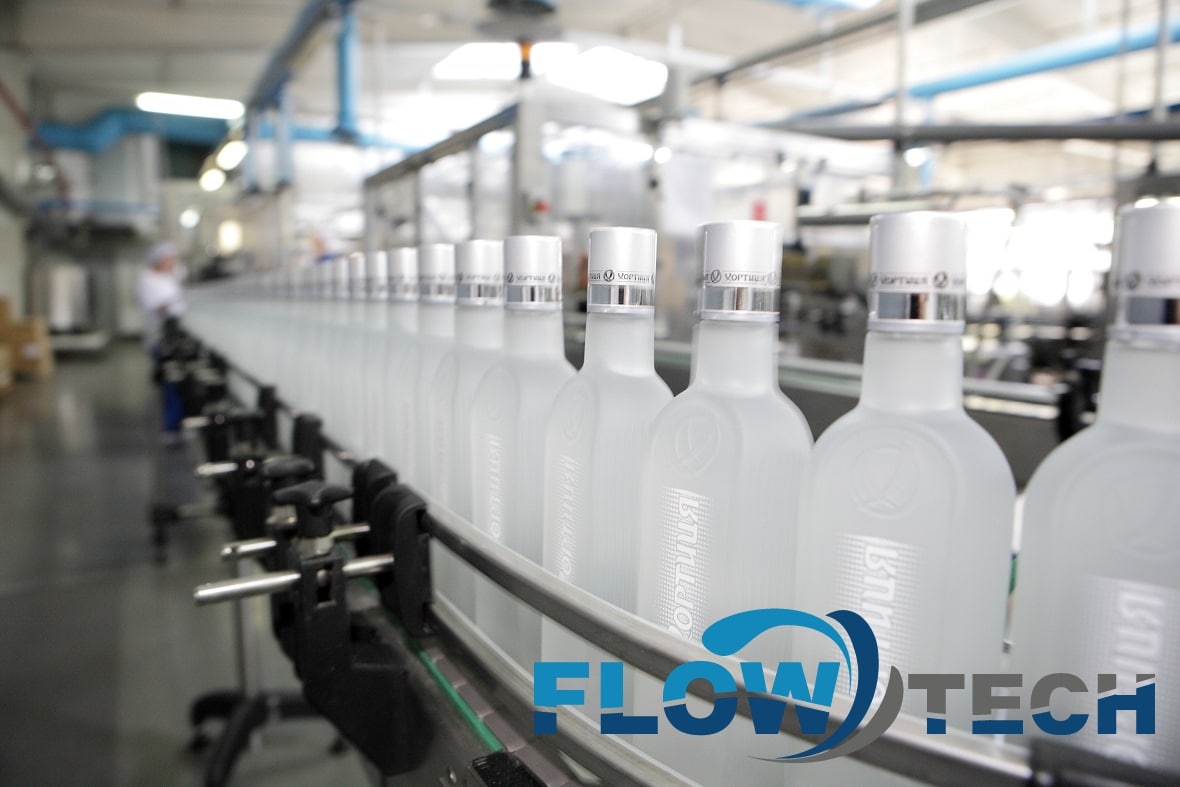 ---
The high level of implementation of the alcoholic beverage product in a short time is achievable only with the use of the latest achievements in the field of process equipment. Stability of beverages can be achieved by automating production as much as possible. The desired result can be obtained only by observing the technological parameters on the entire production chain. The Flowtech team is engaged in production, sale and installation of various technological equipment on plants of food industry. We have a lot of experience in this matter, so you can rely on us.
Technological equipment from Flowtech
Our company develops and successfully implements automation systems to factories, thanks to which it is possible to manufacture alcoholic beverages that correspond to the high requirements. Using our technological equipment, you will protect your production from a variety of errors that can occur due to the fault of employees, in other words, the influence of the human factor will be minimized. The range of automation systems and automatic installations for the manufacture of alcoholic beverages from the company Flowtech presented:
setup, preparation and sorting in the stream;
temperature control machines;
filtration speed control systems;
dosing units for ingredients.
In addition to automatic technological equipment, the company "Flowtech" sells traditional equipment like:
coal and sand filters;
pressure and blending tanks;
advance vats.
Vodka preparation facilities in the stream automatically mix water and alcohol, have an error of plus/minus 0.2 percent. Temperature control machines are represented by heat exchangers and plate heat exchangers. They regulate the temperature in the production. System speed control of filtration regulate the flow using the valve clearances. Dosing units for ingredients with high accuracy carry out dosing of different components of the beverage.
The price of equipment for the vodka production
The company "Flowtech" offers cooperation on loyal terms. Our people will assist you in the selection of equipment. In addition, we conduct the research on the industries of our customers, in order to have the new equipment better corresponded to the specific plant. Prices for equipment for the vodka production vary in a wide range, as models of equipment that we have, are different in characteristics.