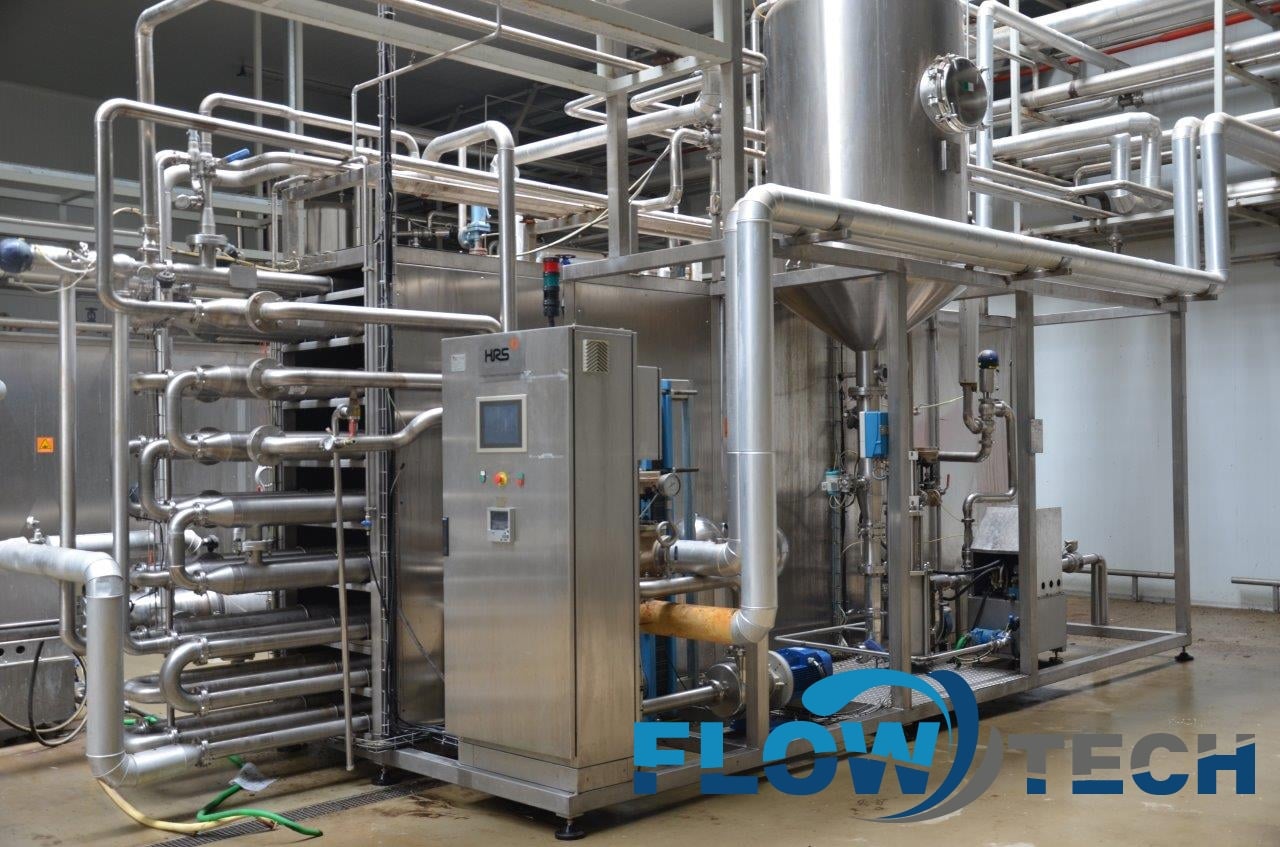 ---
The company "Flowtech" has a great experience in the design and modernization of various plants of the food industry, including breweries. We successfully equip the production with high-tech equipment. On this page we present you a technique that performs the pasteurization of beer. Our technological equipment differs reliability, durability and is executed only from qualitative materials.
Stream pasteurizer for beer from Flowtech
Equipment of this type is intended for disinfecting product pasteurization method. By heating the beer without bringing it to the boiling point, pathogenic microorganisms are removed. Our range is represented by one, two and three-stage plate pasteurizers. Three-stage units before the pasteurization preheat the product in the recovery section, finally the beverage is cooled. The heat exchanger in the unit consists of plates made of stainless steel (these elements of equipment are assembled in a package). It is possible to install an additional buffer pipe to carry out the drink at the pasteurization temperature for a short period of time.
Stream pasteurizer for beer has automatic temperature control system of pasteurization and its adjustment. In addition, the temperature of the beverage at the outlet is controlled. If the processing line stops for some reason, the beer is automatically recycled between the input and output. The unit is equipped with two outputs for the product: the first with a temperature of 50-55 °C, and the second-20-25 °C (this aspect depends on the necessary technology). The product is cooled in the third stage by means of a coolant with a temperature in the region of 2 ° C. Two-stage unit does not perform cooling of the product. One-stage models produce exceptionally pasteurization.
Order of stream pasteurizer for beer
Contacting to the "Flowtech" you will get high quality equipment, as well as excellent service. We are engaged in both the sale of machinery for the food industry, so setting it up for production. Thanks to experienced specialists, competent design and thoroughness in development our team successfully carries out works on equipping of factories with high-quality technological equipment.
For the pasteurization of already packaged products we produce tunnel pasteurizers.